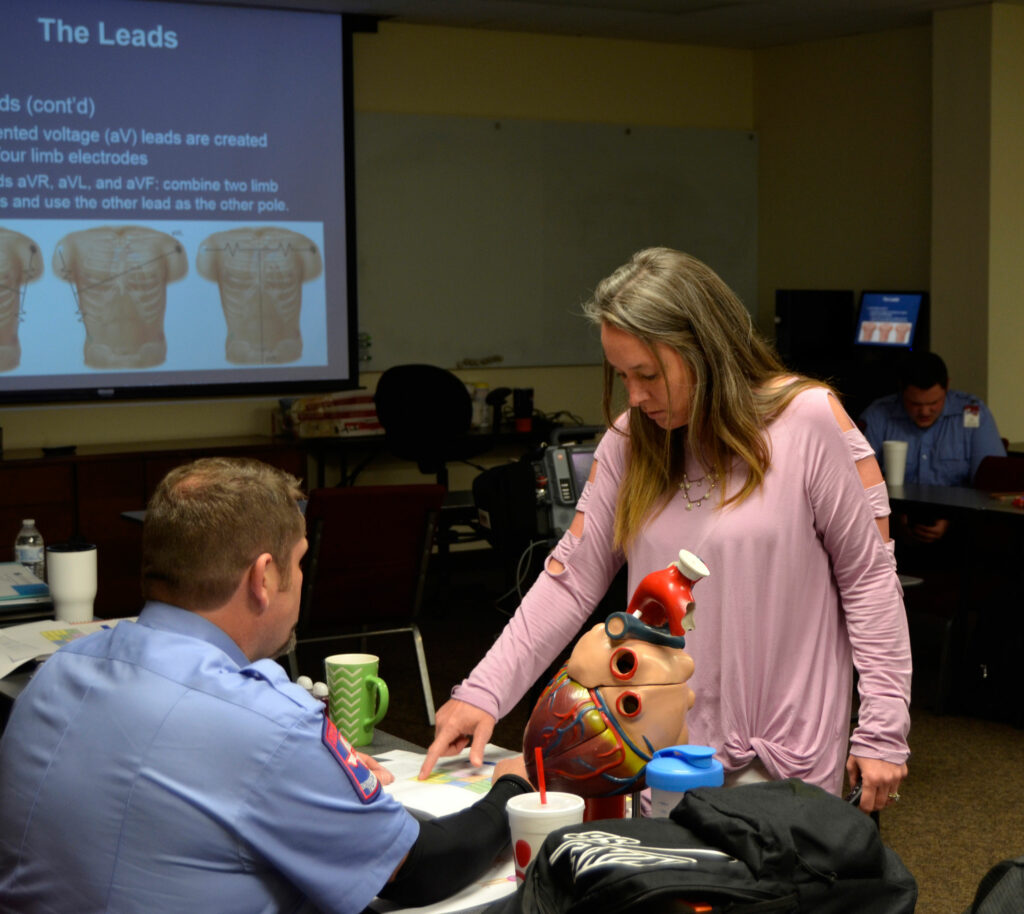 CHRISTUS EMS conducts a Street-To-EMT Academy which begins a career into Paramedicine. Persons accepted into the program are hired as CHRISTUS EMS associates and are paid while attending class. This is an intensive process which prepares the individual to test for the National Registry of Emergency Medical Technicians (EMT).
The EMT-Basic is the entry level into Paramedicine. The EMT provides basic care to the sick and/or injured patient. This includes basic airway procedures, oxygen administration, CPR, bandaging, etc. They work in conjunction with the Paramedic to care for patients. The EMT Paramedic training builds upon this and prepares the Paramedic to provide more in-depth care for the acutely ill/injured patient such as advanced airway, intubation, starting IVs, administering medications, etc.
The EMT Basic course is an intensive 8 week course which is held Monday through Friday from 8 am through 5 pm each day. To apply for the CHRISTUS EMS EMT Basic Academy, the individual must be at least 19 years old and agree to complete a two-year employment agreement in return for their education as an EMT. Once the course is completed, and all requirements have been met, the individual receives a completion certificate and qualifies for the National Registry of EMT testing.