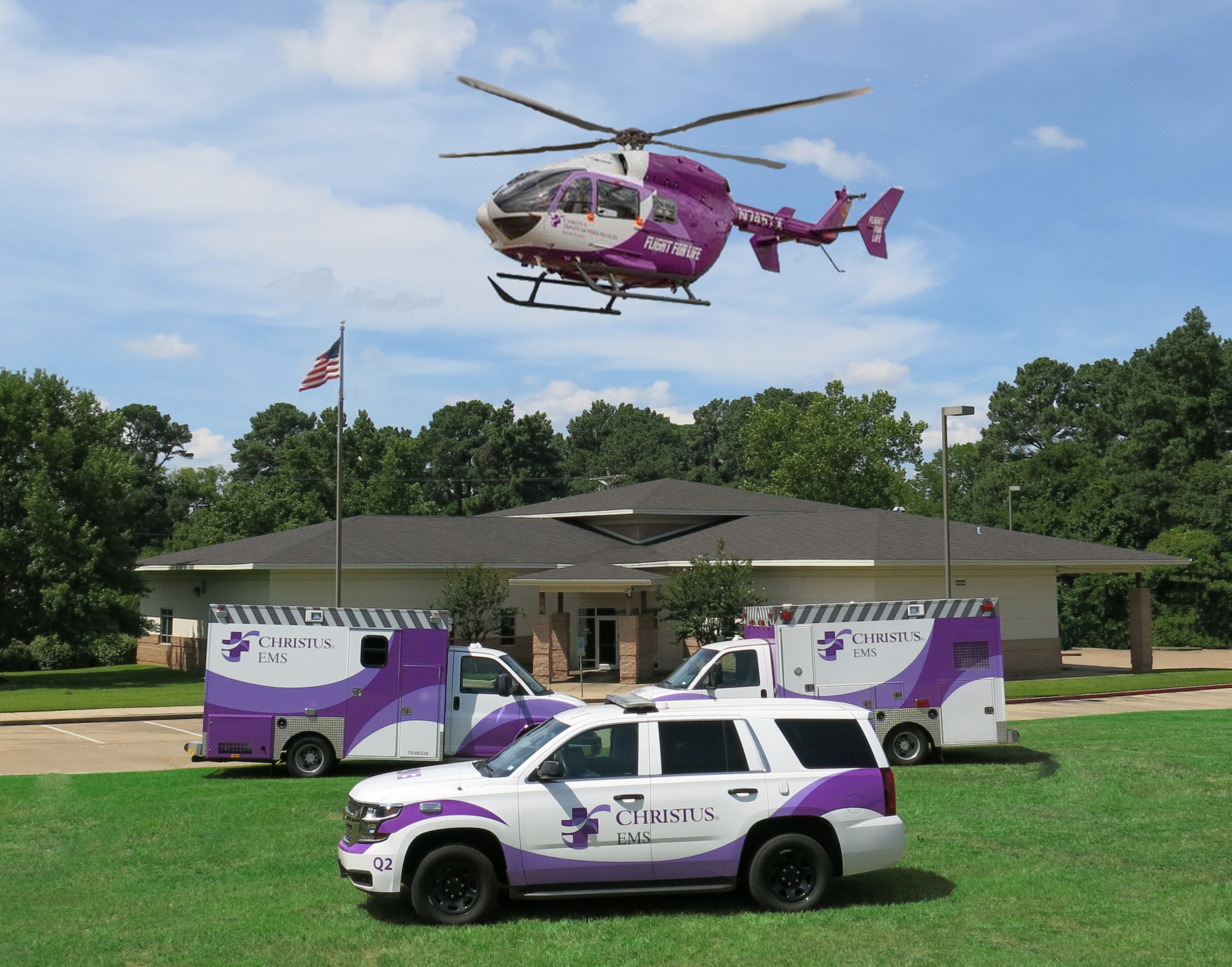 Physio Lifepak 15 - The Lifepak 15 monitor/defibrillator is a complete acute cardiac care response system designed for basic life support (BLS) and advanced life support (ALS).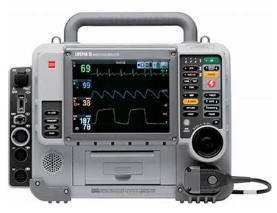 Stryker-Power-PRO-Battery-Powered Hydraulic System Stretcher that raises and lowers at the touch of a button, with retractable head section to enable navigation in tight spaces.  5 point harness ensures safety of patient throughout transport.
Stryker PRO Stair Chair-utilizes innovative stair-TREAD system, which allows EMS to transport patients down stairs without lifting. Wheelchair-like mobility that maximizes maneuverability in tight spaces.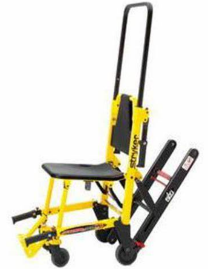 CHRISTUS EMS serves 12 counties in Northeast Texas with quality emergency services. In addition to emergency transports, CHRISTUS EMS provides transfer services for patients needing transportation from hospital to convalescent, rehab or long-term nursing facilities. CHRISTUS EMS is a regional 911 emergency medical provider and subsidiary of the CHRISTUS Health System. CHRISTUS EMS provides technologically advanced emergency transport services to the people of Northeast Texas. CHRISTUS EMS is dedicated to providing the highest quality pre-hospital medical care and comprehensive emergency medical transportation. The focus of CHRISTUS EMS is on service to local communities and designing emergency medical transportation solutions that meet the needs of local communities.
All CHRISTUS EMS paramedics are certified in Advanced Cardiac Life Support, Pre-Hospital Trauma Life Support, Pediatric Education for Pre-Hospital Providers, and are committed to providing quality emergency care to those they serve. We have Mobile Intensive Care Unit (MICU) ambulances – the highest level certified by the Department of State Health Services – equipped with vital life saving equipment, such as state-of-the-art LifePac15 cardiac monitors and defibrillators, Auto-Vent and O-Two Medical Technologies ventilators, Baxter Sigma Spectrum IV pumps, intubation equipment and a comprehensive list of various medications and IV solutions. Each ambulance is equipped with 12-lead EKG, with electronic transmission capability to provide in-transit emergency care to heart attack victims. Our role is crucial in initiating Code STEMI Protocol for heart attack victims before arriving at the hospital.
AutoVent 2000/3000-small, compact ventilator for quick assembly the AutoVent provides independent rate and volume settings.  Easy to monitor patient valve assembly and the ability to deliver additional breaths on demand by inspiratory effort of the patient. Allows for PEEP attachment.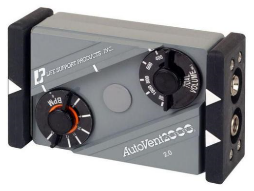 Baxter Sigma Spectrum Infusion Pump - Light weight programmable infusion system with quick find drug library search that is equipped with configurable dose error reduction software.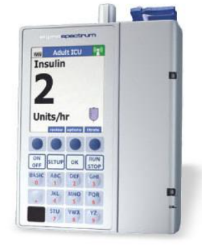 O-TwoE700 Ventilator - gas powered ventilator used during interfacility transports for infants through adults to provide CPAP and Bi-level (BiPAP) support for intubated or non-intubated patients.