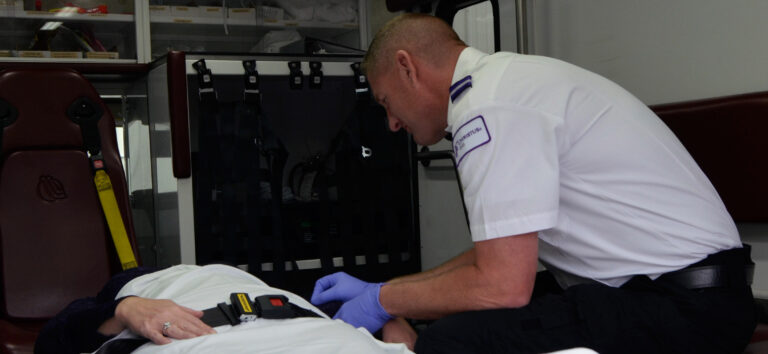 Join Our Talented Team!
CHRISTUS EMS is a 501(c)3 organization with EMT and Paramedic openings at select stations across Northeast Texas. At CHRISTUS EMS we recognize that our most valued resource is our people. We abide by strong ethical standards of conduct and are committed to providing only the best in patient care. Responsibility and Accountability are strong trademarks of who we are and what we do. We pride ourselves in being an employer of choice in the region and strive to provide a professional work environment with the best EMS stations, MICUs, equipment and supplies that allow our EMTs and Paramedics to provide the highest quality of patient care possible. Our organizational goal is to employ the best EMTs and Paramedics available, including providing the training to become an EMT and Paramedic when needed at no cost to the employee and providing multiple opportunities for professional growth and advancement. We strive to be an organization with high levels of employee satisfaction and low employee turnover by providing competitive salaries and benefits, including retirement benefits.
Our comprehensive benefit package includes Medical, Dental, Vision, Life, Accidental Death & Dismemberment, Long Term Disability, Paid Time Off, and 403(b) with employer match.
If you have any questions you can contact Bobby Saunders at 903-426-2183 or by email at robert.saunders@christushealth.org.